The Redmi K20 and K20 Pro will arrive in India on July 15 (and they'll keep their names). To build anticipation, Xiaomi's promo campaign starts as it did last year – by trolling OnePlus. Remember the "Do the ma+h" gift bags with a calculator? This year it's about numbers too, specifically the AnTuTu score.
A few days ago the @RedmiIndia account tweeted "Somebody jus+ announced the world's fastest phone" (the "+" instead of "t" makes it clear who is the target of this dig). The company also promised to beat that, saying "hold my AnTuTu". And today Redmi delivers the second punch – Redmi K20 Pro's score.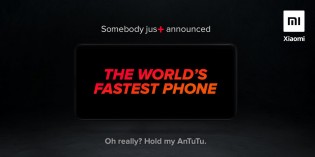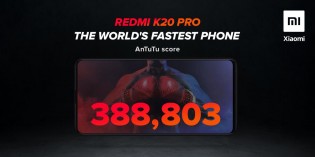 Redmi K20 Pro picks a fight with the OnePlus 7 Pro
It's 388,803, which is currently the highest in AnTuTu's charts (note: K20 Pro's score still isn't on the chart). The older (though pricier) Xiaomi Mi 9 also scores higher than the OnePlus 7 Pro, so Xiaomi has the upper hand in this AnTuTu-based rivalry.
However, as Redmi's original tweet reads "some celebrations are short-lived", eventually someone will top the Redmi K20 Pro in raw performance. It will be a while before a phone beats it in the "performance per dollar" metric, though.