Just yesterday, the Huawei Mate 20 X 5G variant was spotted going through China's 3C for certification to operate in the market. Today, the foldable Mate X is getting the same certification. This could indicate the 5G-compatible Mate X could be launching on the same day or just after Huawei decides to launch the Mate 20 X 5G in China.
The Huawei Mate X has a model number of TAH-AN00 and as per the certification info, it will include a new power adapter. This isn't the same Super Charge 40W that the Mate 20 X 5G will come with. Based on the output currents in the certification listing, this adapter will output a maximum of 65W (20VDV @ 3.25A).
We see the adapter will also support devices like the Mate 20 Pro and the P30 Pro, both of which support Super Charge 40W, but as per this listing, it appears the Mate X will support the fastest charger for a Huawei smartphone. Huawei had previously revealed the Mate X would support 55W Super Charge so even though the adapter is rated higher, it will be limited by the Mate X's capacity.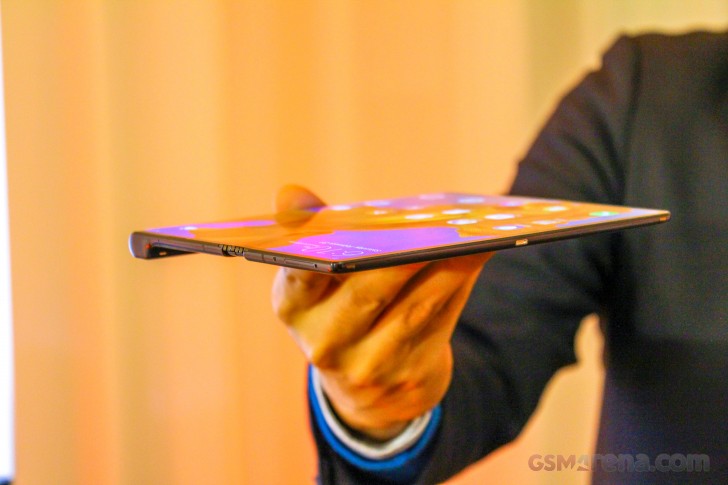 With the Samsung Galaxy Fold delayed indefinitely, but possibly until July, due to design issues, its very likely now that Huawei will beat Samsung to market as the world's first commercially available foldable smartphone from a major smartphone manufacturer. The Mate X is believed to hit the Chinese market as soon as this month. This is turning out to be a wild year for smartphones and tech news.