The latest Canalys analysis forecasts another grim year for global smartphone sales with an estimated 3.1% decline compared to 2018. The team expects to see 1.35 billion units in sales volume which is slightly below last year's 1.39 billion mark.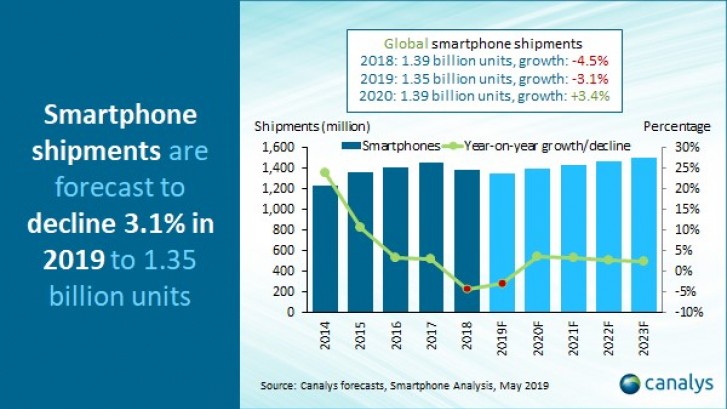 The new report takes into account the current US Executive order which blocked Huawei's access to US-based hardware and software firms. The report also predicts increased opportunities for other brands like Samsung during Huawei's demise. Another major factor in the global smartphone sales slowdown is the lack of substantial new features.



Smartphone fatigue and a lack of meaningful innovation are still major market forces. Consumers are holding onto phones for longer. – Rushabh Doshi (Canalys)



Looking towards the future, Canalys predicts positive smartphone growth in 2020 with an expected bounce back to 1.39 billion global shipments, equating to a 3.4% increase. Certain regions will recover faster than others due to varying lengths of the phones' lifecycles.