Apple's Worldwide Developer Conference kicks off today in San Jose, California, and it will show the latest advancements by the company's software developers plus perhaps some hardware.
Apple will show iOS 13, macOS 10.15, tvOS 13 and watchOS 6, which will shape how iDevices work and look in the future and there's an outside chance we see a few new devices too.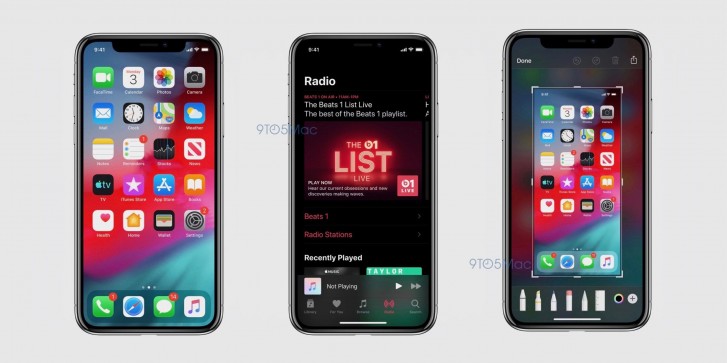 So let's take a look at what's likely to come and what isn't.
iOS 13
iOS will take center stage at WWDC 2019. The two biggest improvements to Apple's mobile OS will be Dark Mode, which we've already seen in screenshots, and new multiple-window support for the iPad.
Dark Mode will be system-wide and will replace the light background with a dark one, promising better battery life on OLED iPhones. Dark Mode will cover all system apps and with the feature gaining traction with popular apps such as Messenger, YouTube and others, you'll soon be able to have a stealthy-looking iPhone.
We've not seen the iPad's new multi-window support in action but it should allow multiple windows of apps and each window will be able to contain movable elements – think of it as sheets within a window, within the homescreen.
Apple will unify the "Find My Friends" and "Find My iPhone" apps into a new one called "Find My" (yes, just Find My). The app is expected to be able to track your iPhone even if it's not connected to Wi-Fi or a cellular network.
Rumor has it Apple will add a new Undo gesture – until now you'd Undo something with a shake of the phone.
All system apps (like Reminders, Health, Books, Screen Time) will get some small or large update in iOS 13 and it's highly-anticipated that Apple will finally update the volume HUD so that it doesn't cover the center of the screen when you adjust the volume. A new Sleep Mode will also be introduced.
Some are hopeful that Apple will finally allow random reordering of apps on the homescreen (right now the app grid is glued to the top of the screen), but we're skeptical we'll see this change in iOS 13.
macOS 10.15
Apple's desktop OS is expected to finally support iOS (specifically iPad) apps. The so-called project Marzipan was shown last year and should make porting iPad apps to the Mac easier.
A big change in macOS will be the dissolution of iTunes, to the delight of many. Two prominent apps will rise from the ashes of iTunes – Music (the revamped Apple Music) and Podcasts (already available on iOS).
MacOS will get the new Screen Time, Shortcuts, additional Apple Watch authentication and the new "Find My" app.
watch OS 6
The Apple Watch will get a big update later today. There will be a few new watch faces, like "California", "Gradient" and "X-Large", a new Books app for audiobook consumption on the watch and a new Cycles app for tracking women's monthly cycle.
Voice Memos and Calculator will make its way to the Apple Watch but most importantly watchOS will get its own on-device App Store.
tvOS 13
There's not much information on what Apple will improve in tvOS but a good guess is the addition of multiple users support.
Mac Pro
The second-gen Mac Pro (nicknamed the Trash Can) was unveiled at WWDC in 2013 so it would be fitting that the third-gen would come at WWDC 2019. We don't know much about the next Mac Pro except that it will be "modular" and allow easy upgrades. What constitutes an easy upgrade for Apple remains to be seen though.
External display
It's likely that Apple will unveil a new 31.6-inch 6K external monitor alongside the Mac Pro.
16-inch MacBook Pro
There's a solid rumor going around that Apple is working on a 16-inch Macbook Pro but it's highly unlikely we're going to see it before this fall, at the earliest.
Apple will offer developer betas of iOS 13, macOS 10.15, watchOS 6 and tvOS 13 later today, after the keynote. Public betas of all save watchOS 6 will likely follow later on in the summer. Apple will release its new operating systems to the general public later this fall, likely around the iPhone 11 unveil.